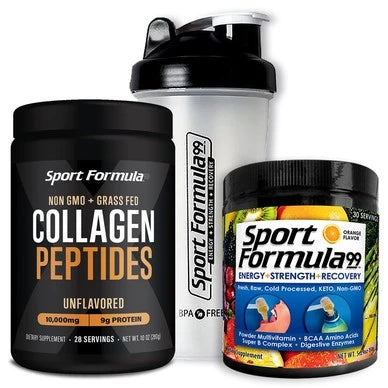 SPORT FORMULA ESSENTIALS BUNDLE
Packed with Raw Vitamins, BCAA's & Digestive enzymes. Some of the benefits include healthy skin, hair and nails, joint pain relief, muscle density, bone density, heart health, gut health brain health, weight loss, and a faster metabolism.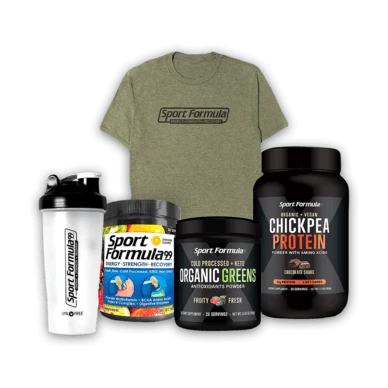 SPORT FORMULA PRO BUNDLE
Includes 21 grams of Vegan protein, a full spectrum of vitamins, minerals, other micro-nutrients and more to help aid in everything from immune function and digestive health to weight loss, heart health, and sports performance.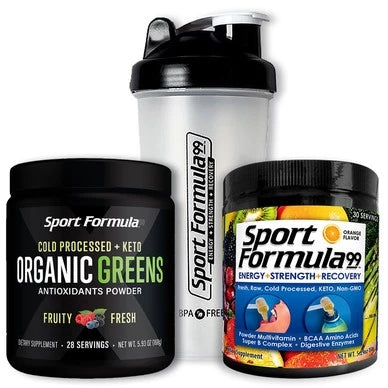 IMMUNE HEALTH ESSENTIALS BUNDLE
Boost your immunity with fresh raw nutrients that have live enzyme function and cling to your cells for total absorption - our full spectrum of nutrients will boost your immunity - you can rest easy knowing you have the very best nutrients available.
SPORT FORMULA ULTIMATE BUNDLE
The Hybrid Athlete Stack is made up of 5 products that will promote overall health and well being, increase energy and endurance, increase high-intensity exercise performance, restore electrolyte balance, reduce muscle soreness, and speed muscle recovery.