Look Radiant. Feel Brilliant.
Learn More About Our Collagen Peptide
We totally know how you feel about the changes that you feel in your body!

Did you know that collagen is a protein that is responsible for healthy joints and skin elasticity? It's in your bones, muscles, and blood, and it makes up three-quarters of your skin and one-third of your protein. As you age, your existing collagen degrades, making it more difficult for your body to produce more.
Our Sport Formula unflavored Collagen Peptides powder comes from, grass-fed, free-range cows without any added hormones. This powder delivers the necessary collagen: Types I, II, & III. These three types of collagen are what your body needs to keep you looking and moving in optimal condition.
One scoop provides 9 grams of keto-friendly protein to burn fat and turn your flab into muscle. Great for skin, hair, nails, and sore joints. Mixes with any drink, hot or cold without changing the flavor or constancy of the drink you added it to.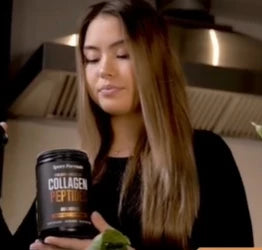 Coming from a family with terrible acne, collagen has been extremely beneficial in keeping my skin clear and repairing scars.
Gianna - Sport Formula Subscriber
I'm in the beauty industry, and it's so important to take care, not only on your skin or your hair, but it's also important to take care of your joints and what's inside. The Collagen Peptides from Sport Formula 99 is Fabulous! Great thing about it is you can mix it with anything and it absolutely does the trick. I highly recommend this product.
Tracy - Skincare Professional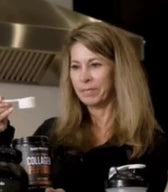 Collagen supplements are a popular beauty trend that can help your skin look younger. If you've been putting collagen powder in your morning coffee, you're already aware that it can help you feel more satisfied throughout the day.
Here at Sport Formula, we have just the right collagen for you! By adding one scoop (which provides 9 grams of keto-friendly protein to burn fat and turn your flab into muscle) you will get the BEST BENEFITS of our collagen!